Hello Everyone, Thanks for visiting my blog, Today I am going to share a trick using which You can buy a domino's pizza almost for ₹7  but only for one time per mobile number, But  after that you will still get discount of ₹40 For ₹ 100 order everytime. Little app helps you save money through awesome deals on everything near you! Restaurants, Lunch/Dinner, Buffets, Spas and Salons, Gaming & Bowling, Water Parks, Amusement Parks, Things to do, and the list is endless – you name it and Littleapp has the best deals & discounts on it.
**If You Are New Users And Want to Get Total 65% Discount Then Follow From 1st Step , Old Users Can Start From Step-6 , Recommend You to Make New Account to Get 65% Off
This Is Limited Time Offer , Best Rates Available Only For New User On App
2. Now open the app and enter your mobile number and in referral field column, enter –
         DHXZAJ
*Note trick will only work if you enter a refferal code, so support me by entering mine.
3. Now verify your mobile number with OTP You Receive In Your Mobile Number
4. Cool !! Your Little Account Will Be Created and Your Will Get 40% Off Voucher that you can use second time for first time dont use your 40% off voucher.
Step-5. Now Just Go to HomePage Of Little App
Search For The Dominos > Click On It > You Will See Vouchers Like Below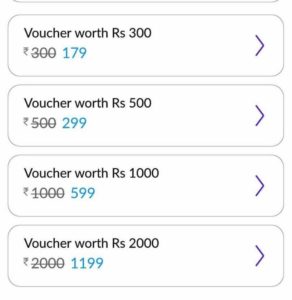 Dominos Rs.100 Gift Voucher @ Rs.60<But for first time you will get 100% cashback on your deal using promo code in Step 8>
Dominos Rs.300 Gift Voucher @ Rs.255
Dominos Rs.500 Gift Voucher @ Rs.425
Dominos Rs.1000 Gift Voucher @ Rs.850
7. Select Any Gift Voucher You Want to Purchase
8. Enter promo code:
BIG100
9. Pay With The Available Payment Mode eg. Paytm Or DC/CC
10. Done you will get 100% Cashback upto 150Rs !! Enjoy The Delicious Pizza From Dominos In Cheap Rates
How I get Pizza + Coke for 7Rs.
I buy 100Rs coupon for 60 Rs , and after that I recieve my 60Rs cash back. I ordered Onion Pizza+Coke<total price=107>. I pay 100Rs using my Gift Card online and 7 Rs extra on recieving my order.